dereksbooks@btinternet.com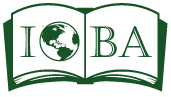 Member of the Independent Online Booksellers Association.
We Comply with the 2018 General Data Protection Regulation (GDPR)
Browse our extensive stock of over 6,000 books.
UK only, PayPal preferred. Overseas customers, please email for shipping costs.
PLEASE NOTE:- Due to a spell of bad health, we are not buying any books at the moment. Thank you.
Useful information

A spell of bad health will hopefully pass....

Read our blog.